Ultimate Guide to Decorated Christmas Cookies (40+ recipes with tips)
This time of year calls for cookies and milk – and not just for Santa! If you've ever wanted to learn to create beautiful and delicious decorated Christmas cookies for the holidays, read on.
This is your ultimate holiday cookie decorating guide with over 40 hand-curated Decorated Christmas Cookies recipes to teach you everything about baking and decorating Christmas cookies.

Ultimate Guide to Decorated Christmas Cookies with 40+ recipes and tips
This guide will help you create decorated cookies for the holiday season. It's full of tips and tricks; easy, fun decorating ideas and examples of some of my favorite decorated cookies from around the web. There are options for gluten-free, vegan, paleo cookies and more, including classic sugar cookies, gingerbread cookies, shortbread, brownies, and a few surprises.
Plus learn about different frosting techniques including royal icing, powdered sugar icing, drizzling and buttercream frosting.
Basic Christmas Cookies for Decorating
Decorated Christmas cookies, start with well-written cookie recipes. Here are some of my favorite basic recipes for the classics – sugar (including my no-fail sugar cookie recipe), gingerbread, and shortbread – as well as options for the vegan and gluten-free recipients on your nice list.
Simple, Classic Cookie Recipes
Santa isn't the only one who loves receiving whimsical cookies and a glass of cold milk during the holidays. Everyone I know loves a good Christmas cookie. But not everyone knows how to make their cookies stand out from the crowd. These recipes will help.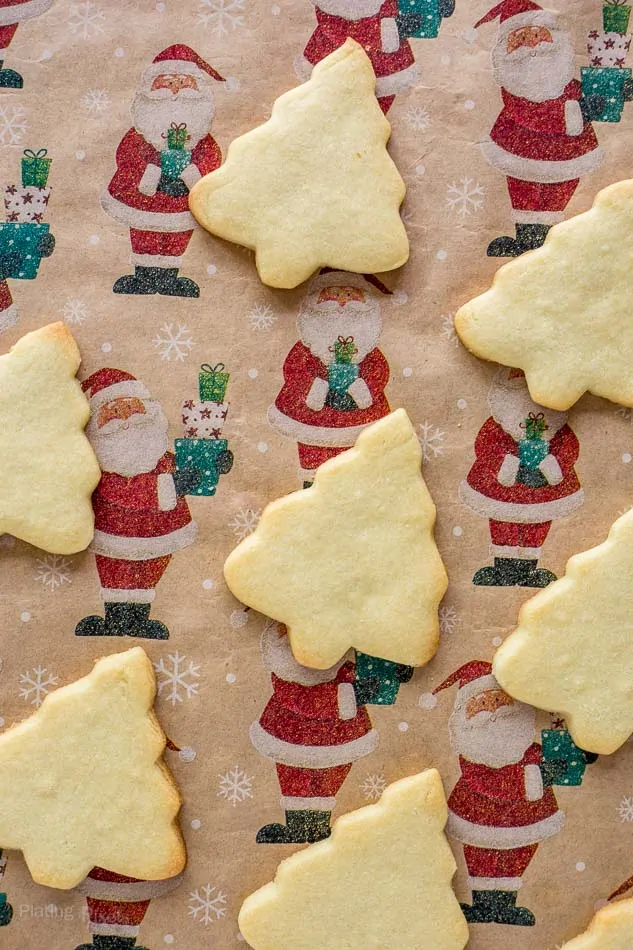 Decorated Christmas Tree Cookie Ideas
Oh Christmas Tree, Oh Christmas Tree – How Lovely Is Your Frosting!
Looking for a classic decorated Christmas tree cookies? Start with my Decorated Christmas Tree Cookies with Royal Icing. Plus learn all about royal icing, including how to make it (and at right consistency), color, decorate, store and serve these cookies.
Watch the video below to learn how to decorate Christmas tree cookies with royal icing.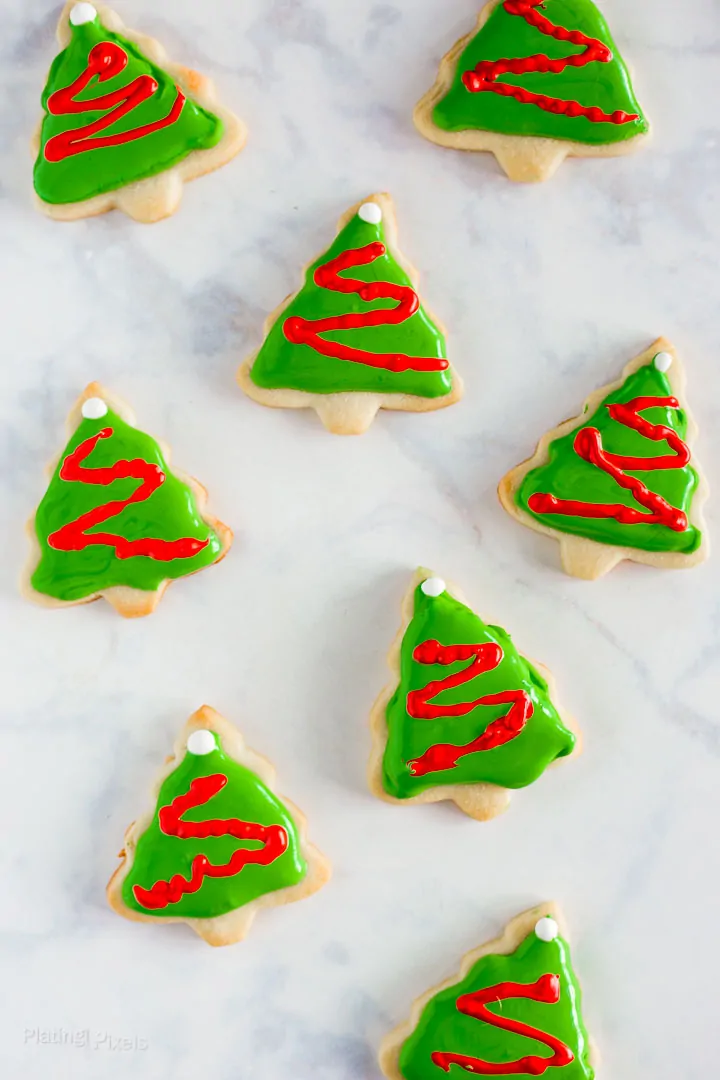 More decorated Christmas tree cookies
Santa Decorated Christmas Cookies
Santa shaped cookies are an iconic Christmas cookie. If you want to grow beyond the simple cookie cutter and sprinkles version, then you have to check out the following posts. It's a veritable Santa's bag full of treats. Here are some decorated Santa Christmas cookies, both of and for Santa!
You'll End Up on Santa's Nice List if You Make These Cookies
Gingerbread Man cookies, houses and more
A gingerbread man or gingerbread house is a staple of the Christmas season, but sometimes it's fun to step outside of the box (or house as it were) and go for something more creative. What about a ninjabread man? Or a tiny gingerbread house to accompany your mug of hot cocoa?
These Decorated Gingerbread Cookies will add plenty of holiday cheer
Decorated Snowflake Cookie Ideas
No matter which flavor you prefer, there's a snowflake cookie recipe below just waiting for you.
Classic Shapes and Surprising Twists on Decorated Christmas Cookies
If the classics aren't your style, then try one of these tutorials. They are classics with a whimsical twist that are sure to impress your guests and Santa!
Simple Classic Decorated Christmas Cookies with a Creative Twist
Learning to make decorated Christmas cookies can be fun for you and your family. And with the tips and tricks in this post, you'll be a pro in no time.
---
Are you following me on Pinterest, Instagram, Facebook, and Twitter? Also, sign up for our newsletter to get all our recipes and cooking tips. Leave a comment below if you made tried or are excited to make any of these decorated Christmas cookies!