Learn how to make tonic water the easy way. A fun way to enjoy cocktails and impress your guests. Made from citrus, barks, herbs, spices and simple syrup.
Within this post you'll learn how to make tonic water at home! It's so simple and requires only a small handful of ingredients.
I'm a huge fan of gin and tonics, in fact it may be my favorite drink. Somehow I've never thought to create my own homemade tonic water. Wow have I been missing out! This post will teach you how to make tonic water, plus you'll learn about other unique items as gifts or for your home and kitchen.
There's something about homemade items that makes them so much tastier. Ever realize how even simple recipes like cookies and brownies made at home are better than anything you can buy at a store? The same goes for homemade tonic water. To make things simple I used a DIY tonic kit from Uncommon Goods. You can find a range of unique glasses here to go with it, just like the super cute tonic glasses you see in this post.
The tonic kit makes it simple and provides almost everything you need to make your own homemade tonic water. It's a few day process but takes very little hands-on time, plus it makes a concentrate. One batch makes 2 pints of syrup, which is diluted with 5-ounces of club soda per 1-ounce of tonic syrup. As far as I can tell the kit would make three batches. If I'm doing the math right that's almost 2 gallons of homemade tonic water!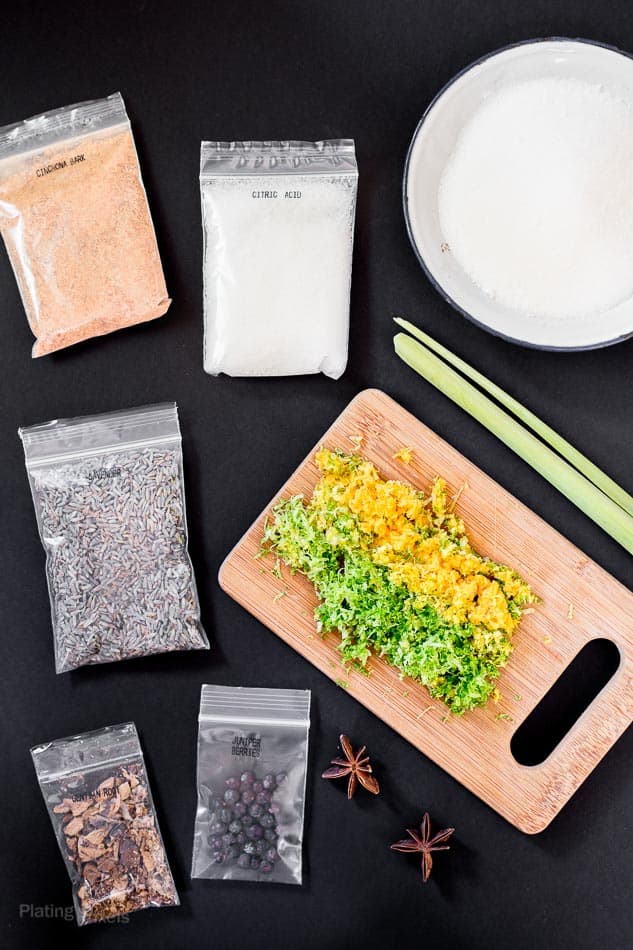 The key ingredients in tonic water are citrus zest, cinchona bark, gentian root, citric acid, lemongrass and simple syrup. The tonic kit also includes optional spices such as juniper berries, cardamom pods, allspice berries, quassia bark, lavender and star anise. All these add various flavors that give tonic water its earthy, herbal taste. As you make have noted, most of these are not common in your house, which is why the kit from Uncommon Goods is so perfect! Read the recipe below for full instructions on how to make tonic water that comes with the kit.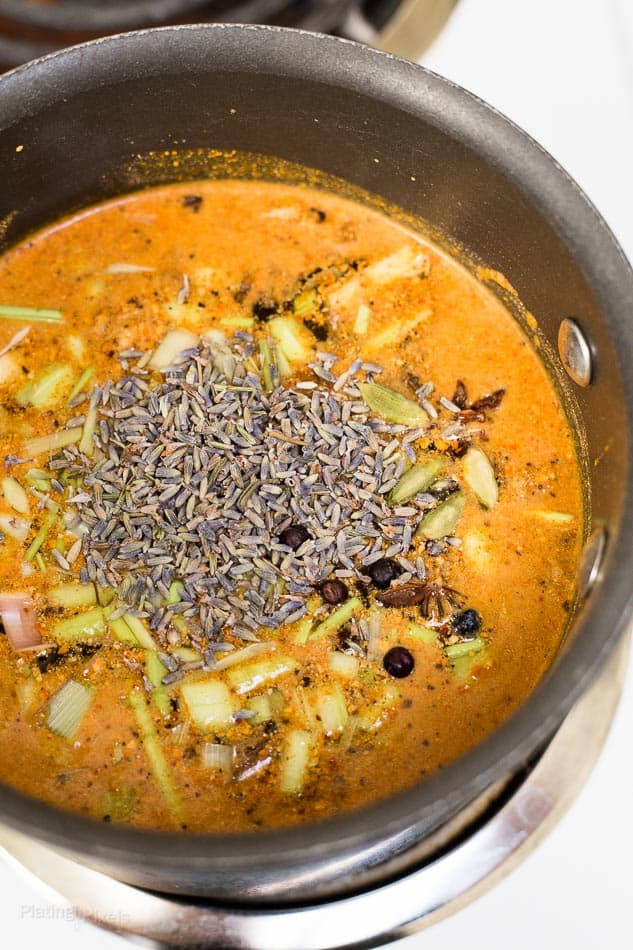 Note: I created this post in return for items from Uncommon goods. I'm happy to feature them and the opinions are my own. Other fun items I received are a twist wine decanter, glassware sets, and dessert and baking salts.

More than half of Uncommon Goods items are handmade and ⅓ of the collection comes from recycled or upcycled materials. It's a B Corporation and uses the power of business to solve social and environmental problems. They have rigorous standards on a range of issues, including wage levels, environmental impact, and giving back to our community.
---
How to make tonic water recipe at-a-glance:
Difficulty: Easy
Flavor profiles: Earthy, herbal and a bit sweet
Are you following me on Pinterest, Facebook, Twitter and Instagram? Also sign up for our newsletter to get all our recipes and cooking tips.
Leave a comment below or star rating if you made this recipe or want to share your thoughts.
Are you following me
on
Pinterest
,
Instagram
,
Facebook
, and
Twitter
? Also,
sign up for our newsletter
to get all our recipes and cooking tips.
---
Print
How to Make Tonic Water
Homemade tonic water made from citrus, barks, herbs, spices and simple syrup.
Did you know?
Servings and ingredient amounts can be adjusted on all my recipes. Click the green number above to change.
Ingredients
Zest from 3 limes

Zest from 3 lemons

Zest from one grapefruit

1

cup

sugar

2

cups

filtered water

1 ½

tablespoons

cinchona bark

1

teaspoon

gentian root

1 ½

tablespoons

citric acid

⅔

cups

chopped fresh lemongrass

⅛

teaspoon

salt

2-3

cups

rich simple syrup

Plus optional spices

,

comes with the tonic kit from Uncommon Goods
Instructions
Stir zest and sugar together in a small bowl and store overnight covered in fridge.

In a medium saucepan combine remaining ingredients (besides citrus sugar and simple syrup). Bring to a boil over medium-high heat. Immediately reduce heat to a low simmer and cook 30 minutes, stirring occasionally.

Remove from heat and stir in citrus infused sugar; allow to cool completely. Transfer to a sealed jar and store in fridge overnight. Strain through a fine mesh strainer and return liquid to jar (discard spices). Store in fridge one or two more days to allow sediment to accumulate at bottom. Carefully pour off the clearer liquid into a larger container and discard sediment. Stir in simple syrup to create desired sweetness, about 2-3 cups. Store in fridge up to a month or freeze part of it for later use.

When creating gin and tonics, add 4-6 ounces club soda to 1-ounce tonic syrup plus desired amount of gin and ice.
Nutrition Facts
How to Make Tonic Water
Amount Per Serving
Calories 1407
% Daily Value*
Total Fat 0g 0%
Cholesterol 0mg 0%
Sodium 371mg 15%
Potassium 161mg 5%
Total Carbohydrates 367g 122%
Protein 0g 0%
* Percent Daily Values are based on a 2000 calorie diet.
Like this recipe?
Visit @platingpixels on Pinterest for even more. Pin it with button below to save recipe for later.
Don't forget to leave a comment below or rate this recipe →
---